Athena Property Maintenance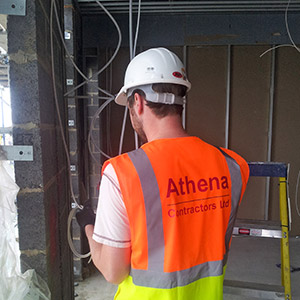 Here at Athena we offer peace of mind property maintenance throughout the Essex and London area. We offer a high quality and reliable property maintenance service to a wide range of customers.
We are constantly striving to build on our already, impressive reputation amongst all property maintenance companies and many satisfied customers. Our highly experienced team have been providing property maintenance services on a range of buildings - both domestic and commercial - for a number of years, and thanks to their dedication and skill, we can offer a service that is second to none!
We provide the following commercial services:
Building maintenance
Maintenance repairs
Electrical work
Plumbing
The dedication to our work is exemplified by our fantastic team of field-based engineers, all of whom work tirelessly to complete all jobs within time and budget constraints. Offering an emergency call-out service as well as a preventative property maintenance services so we make sure you can keep going at all times.
Athena are here when you need us, giving you complete peace of mind whether you have an emergency and need us to help, or simply want someone to carry out routine property maintenance work.
Call us today for more information about our range of property maintenance services.